Voices that Challenge
Click on one of our hero pictures below to read a short bio and quote
Lady Bird Johnson
Lady Bird Johnson worked tirelessly for the conservation and the environment. More than 200 laws related to the environment were passed during the Johnson Administration, many of which are credited to Mrs. Johnson's work. Among the major legislative initiatives were the Wilderness Act of 1964, the Land and Water Conservation Fund, the Wild and Scenic Rivers Program, the 1965 Highway Beautification Act and many additions to the National Park system. 
"The environment, after all, is where we all meet, where we all have a mutual interest.  It is one thing that all of us share.  It is not only a mirror of ourselves but a focusing lens on what we can become."
— Lady Bird Johnson, First Lady of the United States (1963–69)
Steve Irwin
Steve Irwin was a lifelong environmentalist and animal rights advocate. He founded Wildlife Warriors Worldwide (formerly the Steve Irwin Conservation Foundation), which protects habitat and wildlife, creates breeding and rescue programs for endangered species, and leads scientific research to aid conservation. He also helped found the International Crocodile Rescue.
"The single biggest threat to our planet is the destruction of habitat and along the way loss of precious wildlife. We need to reach a balance where people, habitat, and wildlife can co-exist – if we don't everyone loses … one day." —Steve Irwin
Robert Swann
Robert Swan's mission for the last three decades is to reach the world with a clear message about the importance of international collaboration to sustainability. Most importantly, to inspire and engage politicians, business leaders, and young people to take action…. Now.
"The greatest threat to our planet is the belief that someone else will save it."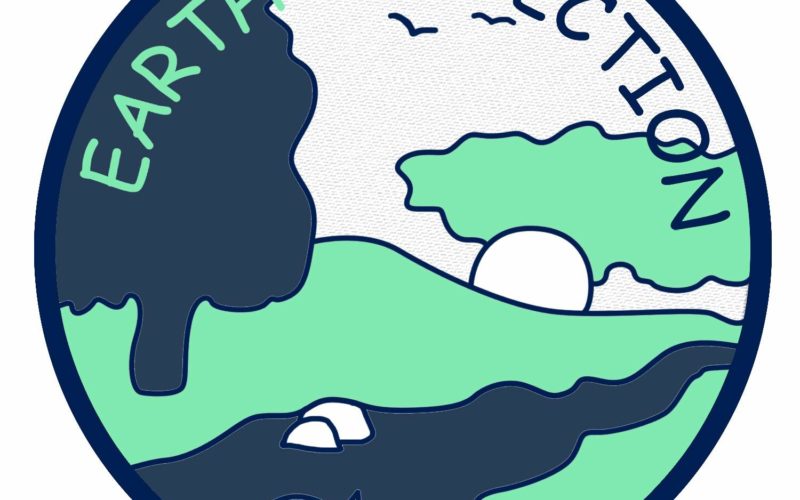 Creation is a strange concept if we think about it. For instance, Merriam-Webster tells us that creation is, "The act of bringing the world into ordered existence."
Earth Day Celebrates 50 Years

The publication of Silent Spring by Rachel Carson in 1962 brought into the open the true cost of the Industrial Revolution on Planet Earth. The book sold more than 500,000 copies in 24 countries and raised public awareness internationally of the interconnectedness between pollution and the health of animals, plants

Continue reading

Angel of the Amazon

We are all called to care for God's creation. For some of us it might involve a minor inconvenience such as learning to recycle or to remember to carry our reusable bags to the store. For others it involves the ultimate sacrifice – one's own life. This year we are

Continue reading
Caps to Benches Progress
Every cap or lid that goes into a bench does not go into the landfill. A win-win for us all!"
Tracking our progress. We thank all of you who are saving those caps for us! We need 200lbs of caps for a bench so keep collecting!