EarthConnection, a ministry of the Sisters of Charity of Cincinnati, is a center for learning and reflection about living lightly on Earth. Aware of the interconnectedness of all of Creation, we seek to integrate spirituality and sustainability through programs in sustainable agriculture, alternative energies, eco-justice, and eco-spirituality. EarthConnection can offer programs on our site or yours on a variety of Earth-related topics.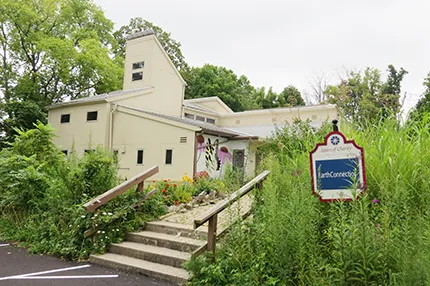 26

May

2022

Presenter: Maureen Wild, SC (Gabriola Island, Canada) Herald of the Divine Feminine, Church Reformer, Doctor of the Church, Green Prophet, Critic of Patriarchy, Artist, Writer, Composer, Healer…
Nyuntu Ninti
A change in lifestyle requires a change in consciousness; a change in the way we view and relate to the world around us. The title of this blog, Nyuntu Ninti, is an aboriginal term meaning "what you should know". The Anangu people of Uluru, Australia, have existed for about 40,000 years. Prior to the arrival of the Europeans in 1788, two hundred thousand  aboriginal people lived in harmony with each other and the land.
Pope Francis has called for a change of heart and mind regarding protection of Earth. He has stated very clearly that actions which support the future of the planet "presuppose…

At an international conference in Madrid in December 2019, UN Secretary-General Antonio Guterres said, "The point of no return is no longer over the horizon. It is in sight and…
"We desperately need to see ourselves as members


of the whole Earth Community."
-Paula González, SC