EarthConnection, a ministry of the Sisters of Charity of Cincinnati,
is a center for learning and reflection about living lightly on Earth.
The United States joined more than 170 countries in signing the Paris Agreement and publicly professing our willingness to reduce our dependence on fossil fuels. At the opening of the Paris meeting in December of 2015 President Obama addressed the gathering. "I have come here personally", he said, "as the leader of the world's largest […]

Read More »

Now more than ever those who can read the signs of the times and accept the science of climate change must move from passivity to activity. Although climate change is certainly a global issue, actions must begin at the local level, in our own backyards. Mayors are in the forefront of sustainability issues and a […]

Read More »
May 6, 2017
9:00am - 12:00pm
  A variety of activities will be presented that will engage students in exploring creation during the summer months as well as sharpening their skills...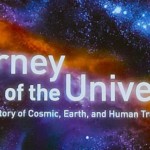 May 18, 2017
7:00pm - 9:00pm
Using his skills as a masterful storyteller, Swimme connects such big picture issues as the birth of the cosmos 14 billion years ago – to the invisible...
Sr. Winnie Brubach, SC, and volunteers grow between 700-1,000 pounds of organic vegetables each summer and donate them to local charities.