EarthConnection, a ministry of the Sisters of Charity of Cincinnati,
is a center for learning and reflection about living lightly on Earth.
To read more articles from S. Cj Willie please go to our blog page.
Click here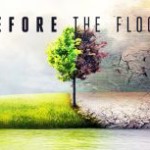 Jan 25, 2018 7:00pm - 9:00pm

Before the Flood presents a riveting account of the dramatic changes now occurring around the world due to climate change, as well as the actions we as...
Sr. Winnie Brubach, SC, and volunteers grow between 700-1,000 pounds of organic vegetables each summer and donate them to local charities.